Kogan Mobile has a triple-punch SIM pack comprising of a Regular (Mini), Micro, and Nano SIM, making it universally compatible with all the latest smartphones and tablets.
When you receive your Kogan triple-punch SIM pack, please ensure you push out the correct SIM type for your phone. There are a few different SIM sizes available, and your mobile device will be designed to take one particular size. If you are unsure which size you need, please refer to your device user manual or ask the retailer you purchased it from.

Kogan Triple-punch SIM Pack: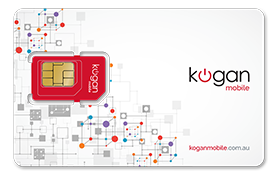 To purchase a new Kogan Mobile SIM card, Click Here.